Holiday Dish Traditions from Around the World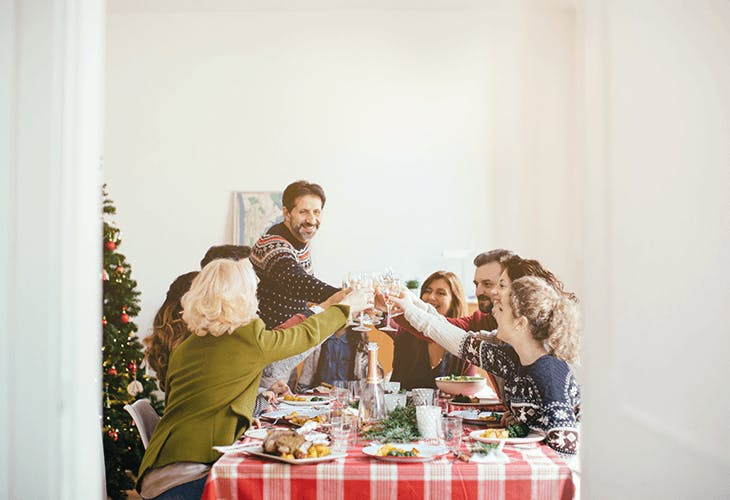 November 29, 2016
Many of the major holidays, like Christmas, Hanukkah and the New Year, are celebrated all around the world, which makes for a well-rounded helping of holiday food traditions. From place to place, each offers a unique place setting and food as far as the eye can see. Sit down with us as we explore some of the world's most exotic, interesting and downright delicious traditions.
FRANCE
Many people don't realize that our American tradition of the Yule Log actually originated in France with the Bûche de Noël. This French favorite is a rich cake filled with something sweet and rolled to resemble a log, hence Yule Log. Unlike the American tradition of garnishing the Yule Log with raspberries, in France it's not uncommon to decorate your log with tiny meringue "mushrooms" or any other edible treat meant to resemble elements found in the forest. It's traditionally served after Christmas Eve mass, but we won't tell if you dig in a little early.
ISRAEL
Israel is lush with interesting food traditions, but one of the most common is Latkes. This potato cake, fried in oil until golden brown and crispy, is a not only delicious but comes with a rich history. Hanukkah, which is also referred to as the "Festival of Lights," is the popular Jewish holiday that celebrates a miracle when one night's worth of oil remained lit for eight nights. Because of this, it is tradition to serve foods that would've been fried in oil. Another Israeli delicacy is Sufganiyot, a jelly-filled doughnut deep fried and sprinkled with sugar. Sounds like a sweet tradition if you ask us.
KOREA
You simply cannot bring in the New Year in Korea without bringing Kimchi to the table. The New Year, or Soll, is one of the biggest times of celebration in Korea, as with all countries that follow the Chinese calendar. Traditionally, Kimchi is made with cabbage and often soaked in turnips to give it a touch more flavor and a flush of stunning color.
CZECH REPUBLIC
For many, Christmas Eve is the most enjoyable day of the holiday season because of the abundance of food that traditionally spreads across the dinner table. In Czech, December 24 is called Štědrý den, which literally translates to "Generous Day." It marks a day when people across the country would fill their plates aplenty and enjoy a full meal with friends and family. Traditionally, the meal does not begin until after sunset, when the first star has begun to burn. The spread consists of staples such as carp, soup, mushrooms and sauerkraut.
If you're looking to break your own traditions and break into something new, there are plenty of traditions out there to taste test.
Do you have a food tradition you and your family share during the holidays? Share below.