New Del's in The Big D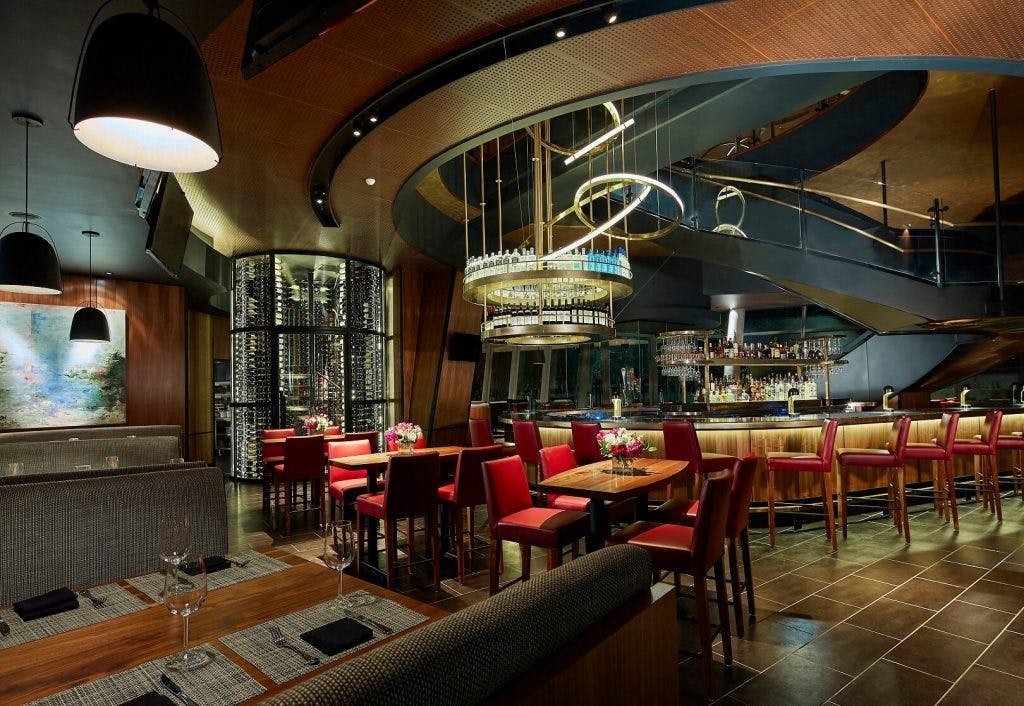 October 10, 2016
Twenty years ago, Del Frisco's Double Eagle Steak House opened with a single mission in mind: to usher in a new standard of chef-driven cuisine and impeccable hospitality to the classic American steakhouse. Fast forward to present day and you'll find us continuing to raise the bar on fine dining; this time with the grand opening of our new location in vibrant Uptown Dallas. We're thrilled to bring a new beat to the heart of Dallas nightlife, and invite you to join us in raising a glass to a new location and timeless tradition.
Located in Uptown's tallest, most luxurious building, our new restaurant sets a tone of sophistication from the very moment you arrive. With an all-glass exterior and expansive second floor patio, rest assured there's no shortage of beautiful scenery to drink in alongside your meal. With elegant fire pits and two first class bars serving fine wines and signature cocktails, we've gone to great lengths to ensure our spacious two floors leave nothing to be desired. World-class entertainment and endless shopping abound in the surrounding neighborhood make Del Frisco's the perfect cherry, or olive, on top of a memorable night out.
To help you start your evening on a light note, we're happy to introduce our new happy hour: Del's at Dusk. It's the perfect way to end a workday or begin an unforgettable night on a refined note. We feature drink specials starting at $9, including signature cocktails, wine and spirits, as well as bar bites.
On Sundays, enjoy our $59 Prime Pair prix-fixe menu that pairs perfectly with an appreciation for the finer meals in life. Otherwise, you can join us during the week for both lunch and dinner, which means you can experience our signature high-quality steaks, fresh seafood, genuine hospitality, and excellent service both day and night. These new endeavors, paired with tried-and-true staples, are only a taste of what we have in store for our newest location.
The grand opening was only the beginning, and now we're focused on the future. Whether you're a Dallas native or passing through looking for an example of fine dining at its peak, join us on the corner of McKinney and Olive in Uptown on your next outing. On any given night, you can expect to find more than 1,000 wine selections with roughly 10,000 bottles in inventory carefully selected by our resident sommelier Chantel Daves. Plus, chef-prepared meals that set the standard of excellence for the night to come.
For a night on the town not soon forgotten, join us in celebrating the start of our next twenty years of exceeding expectations at our newest location in Uptown.
Have you dined with us at our newest location in Dallas? Share your experience in the comments below.