7 Things to Know About the New Del Frisco's in Uptown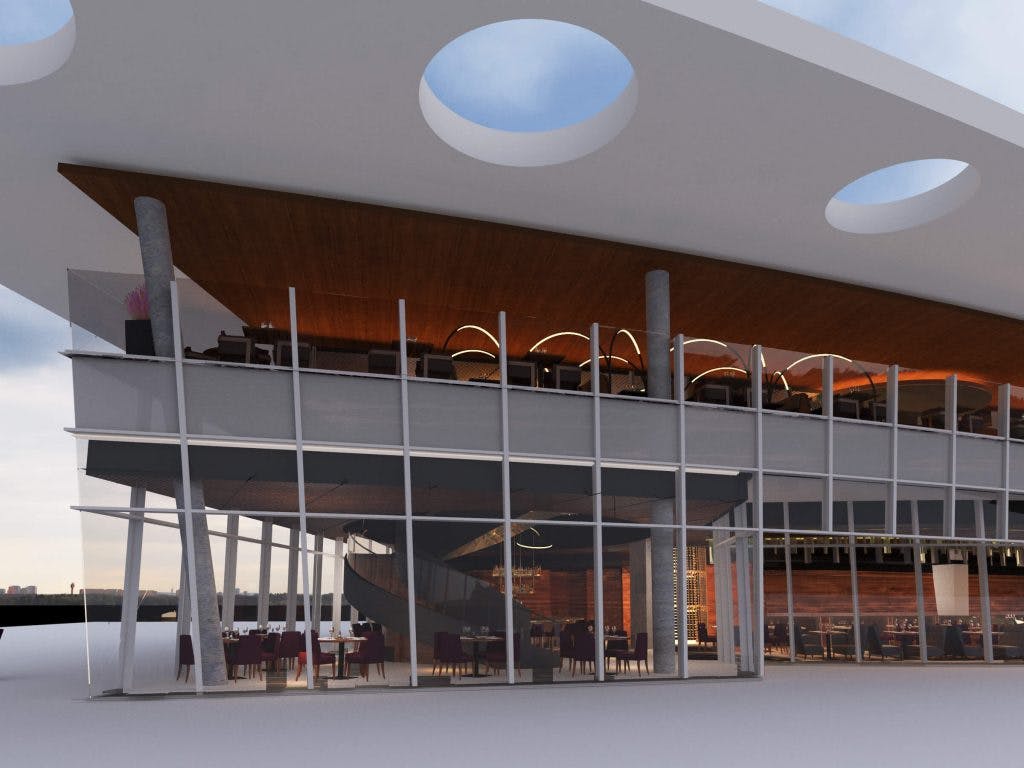 August 29, 2016
We're only weeks away from one of Dallas' most anticipated restaurant openings of the year. Housed in the ground level of the newly constructed McKinney & Olive building, Del Frisco's Double Eagle Steak House will bring a lot more than hand-cut prime steaks and seafood to Uptown. Here are 7 things to know about our newest location.
1. No Detail Overlooked
Each of our 12 locations nationwide is unique in style and architecture, and Del Frisco's in Uptown is no different. The luxurious space, which spans nearly 13,000 square feet, was designed by acclaimed restaurant design firm The Johnson Studio.
The Atlanta, Ga.-based firm specializes in creating unique and extraordinary dining spaces. The Johnson Studio incorporates various metals, glass and woodwork of talented artists into each design. This is the second Del Frisco's Double Eagle Steak House designed by the firm; The Johnson Studio also had a hand in creating the atmosphere of Del Frisco's in Boston's Seaport District.
2. The Destination for Prime People Watching
Guests at the new location will not only enjoy sweeping views of Uptown and Downtown Dallas from the second story patio, but also the master-planned piazza at McKinney & Olive. The tree-lined gathering area is positioned in front of the restaurant and was designed by Jim Burnett, the same landscape architect who crafted Klyde Warren Park. The piazza will feature covered resting areas, benches, water features and more.
3. Take a Look at the Spirit In the Sky
Choosing the night's drink of choice just got a lot more interesting. The restaurant will feature a modern, illuminated chandelier art piece that cascades down from the second story into a suspended cage over the bar top. The captivating art piece will also function as a place to hold and display spirits.
4. Out With the Old, In With the New
Although the address has changed, guests can still expect the same hospitality and culinary excellence they've come to know and love over the last two decades. One thing they shouldn't count on? Outdated décor.
Along with a new zip code, Del Frisco's Dallas is trading in the traditional steakhouse style for sleek, modern elements and luxurious touches. Long gone are the days of dimly lit dinners; say hello to the vibrant sights and sounds of Uptown.
5. High and Highly Anticipated
Once completed, McKinney & Olive will be the tallest building in Uptown. The building, which was design by Cesar Pelli, will stand 20-stories tall and have 530,000 square feet of space across 3.1 acres. The iconic tower is slated to be one of the most extravagant spots in town; the lobby will feature marble found from a quarry in the mountains of Tuscany.
6. Happier Hours
Not only will Del Frisco's be the new spot for business deals over lunch, prime steak at dinner and celebratory events, but it will also serve as Uptown's newest happy hour hot spot. Monday through Friday from 3 p.m. 6:30 p.m., guests can enjoy cocktails, spirits, wine and beer for a special price.
7. Open September 10
The doors officially open for dinner on Saturday, September 10. Guests will be able to enjoy lunch, dinner and happy hour on weekdays, and dinner service on Saturday and Sunday. Reservations are now available.