Somm Wars: Get Ready for A Cab Fight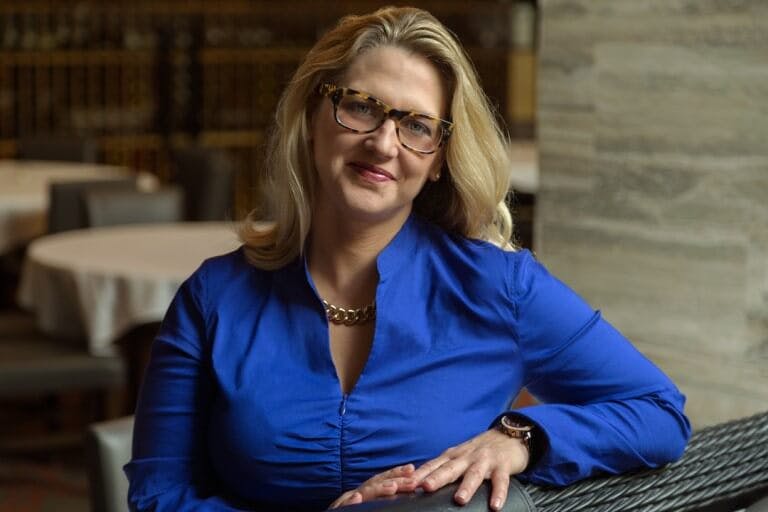 October 12, 2016
Last month, three of Del Frisco's finest female sommeliers selected wines to complement our fabulous four-course meal, while guests and a panel of experts scored each pairing. It was three nights full of full-bodied wines, beautiful bouquets and an all-out battle for bragging rights.
From New York to Chicago to Dallas, each event consisted of a four-course meal unlike any other. While the entrée course was consistent across all three events, the executive chef at each location created the other three courses, plus an amuse bouche. From there, each sommelier paired wines for all menu items selected from their own personal wine list. Each pairing was scored by guests and a panel of wine experts. Here are the stunning somms that participated in this year's challenge.
First up is Crystl Faye, wine director at our Del Frisco's Double Eagle Steak House New York. Crystl has been a fixture of our New York location since its opening more than 15 years ago. In her time, she has been in charge of overseeing and curating an award-winning wine list made up of more than 2,000 superb selections.
Second, yet never second best, is Amy Lutchen of our Chicago Del Frisco's. Amy joined our Chicago location in 2015 and was recently appointed to wine director, bringing her expertise and exquisite selection to one of the best spots in the Windy City. Amy is a Certified Sommelier through the Court of Master Sommeliers and awaits her invitation to sit for the Advanced Exam next year. We're confident she'll exceed with flying colors: red, white and blush.
Finally, we have Chantel Daves. Chantel was previously a sommelier and manager at Del Frisco's in Boston for two years, and now she aims to stake her claim, leading the wine department at our new flagship Del Frisco's in Dallas. Her Level I Sommelier Certification specializes in wine and food pairings.
And now, the moment we've all been waiting for…. the winner! During round one in New York, Amy Lutchen (Chicago) took home the gold. The three then flew to Chicago where Amy stole the show for the second week in a row. And, just last week, Chantel Daves (Dallas) earned top marks at the Dallas competition. With the most points scored, the overall winner for the 2016 Somm Wars was Amy Lutchen! Congratulations, Amy.
If you couldn't make it to the events, catch up on Facebook, Twitter and Instagram with the hashtag #SommWars.