Main content starts here, tab to start navigating
Overview
Indulge in hand-cut steaks and fresh seafood at Del Frisco's Double Eagle Steakhouse, one of the best restaurants in Atlanta. At the forefront of the new Park Center development at the intersection of Hammond Drive and Perimeter Center Parkway, our restaurant is located near Atlanta's Perimeter Mall. With sleek architecture, modern design, a floating wine cellar, and spacious private rooms, you'll enjoy a traditional steakhouse dining experience in an elevated atmosphere.
• Upscale Dress Code Enforced: View Dress Code
• Parking: The entrance to our parking deck is on Hammond Drive. Turn right from Perimeter Center Parkway onto Hammond Dr. Take the first right into the self park/valet garage.
Indulge in an extraordinary dining experience accompanied with live music Thursday - Saturday from 5:30 PM. - 9:30 PM.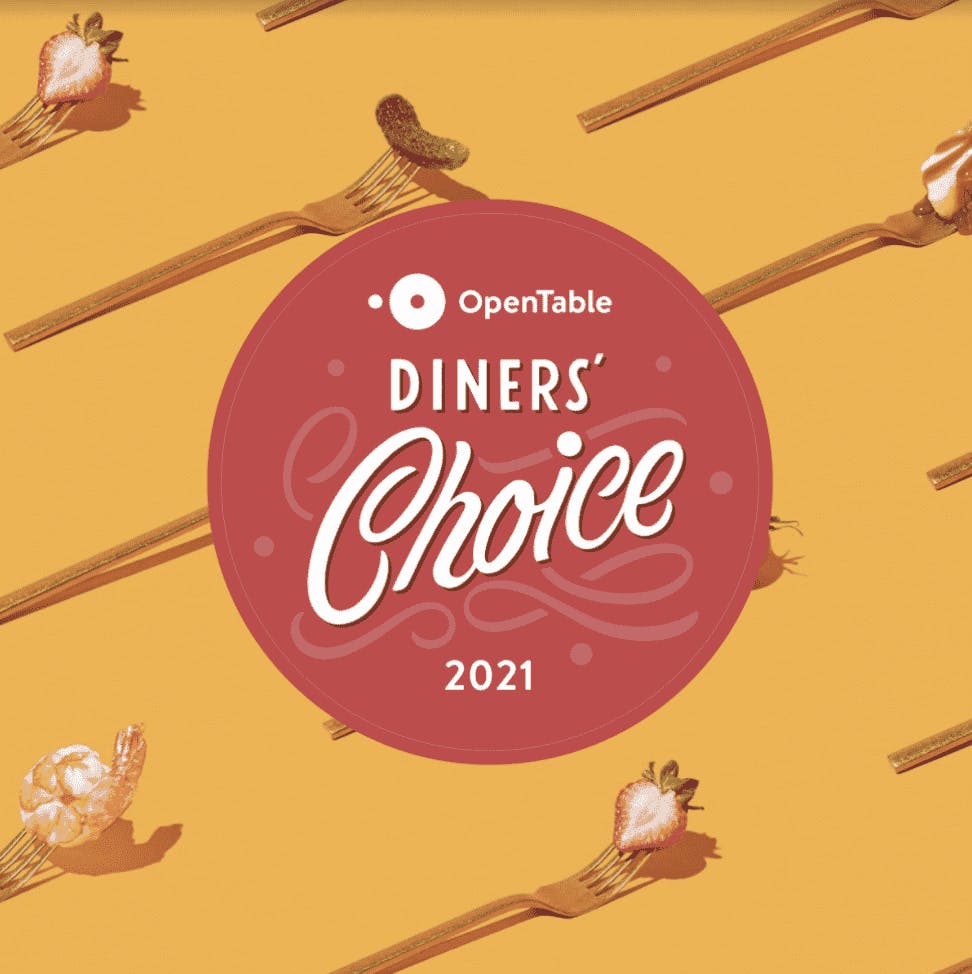 Menus
Starters
Shellfish Tower

A built-to-order tower with selections from our fresh chilled shellfish. Served with signature house sauces.

per MP
Chilled
Caviar Service

Crème Fraîche, Chives, Grated Egg, French Blini

per MP

Hamachi

Meyer Lemon, Infused Flake Salt, Extra Virgin Olive Oil

$20

Petite Cold Water Lobster Tail

Lemon, Cocktail Sauce

per MP

King Crab

Spicy Miso Mustard Sauce, Lemon

per MP

Shrimp Cocktail

Cocktail Sauce, Spicy Miso Mustard Sauce

$26

Colossal Lump Crab Cocktail

Remoulade, Cocktail Sauce

per MP

Salmon Philly Roll

Smoked Salmon, Poke, Cream Cheese, Cucumber

$22

Spicy Alaskan King Crab Roll

California Style

$31

Oysters Shucked

Red Wine Criolla Vinaigrette

per 20/Half Dozen

Steak Tartare

Chopped Filet Mignon, Fresh Shaved Urbani Black Truffles, House-Made Chips

$26

Tuna Tartare

Avocado, Black Tobiko, Truffle Hot Sauce Aioli, Prawn Chips, Ginger Soy Emulsion

$22

Tuna Sashimi

Yuzu Truffle-Soy, Serrano Chili

$26
Hot
Broiled Oysters Casino

Smoked Bacon, Red Peppers, Breadcrumbs

per 19/4 Oysters

Shanghai-Style Fried Calamari

Sweet Chili Glaze, Bean Sprouts, Cherry Peppers, Crushed Peanuts, Scallions

$22

Del's Jumbo Lump Crab Cake

Cajun-Lobster Cream Sauce

$26

Dynamite Shrimp

Sweet & Spicy Thai Chili Mayo

$19

Smoked Salmon French Toast

Caviar, Lemon & Herb Crème Fraîche, Champagne Caramel

$26

Crispy Fried Lobster Tails

Remoulade, Hot Truffle Aioli

$54

Wagyu Meatballs

Tomato Fondue, Shaved Manchego Cheese, Red Fresno Chile, Fresh Basil

$20

Thick-Cut Nueske's Bacon

Au Poivre, Bourbon Molasses Glaze

$18
Salads & Soups
Del's Salad

Mixed Greens, Tomatoes, Shaved Carrots, Croutons, Crisp Bacon

$15

Blue Cheese Lettuce Wedge

Iceberg, Cherry Tomatoes, Crisp Bacon, Danish Blue Cheese Dressing

$16

Classic Caesar

Crisp Romaine Leaves, Shaved Parmesan, Croutons, Caesar Dressing

$14

Heirloom Tomato and Burrata Salad

Pesto, Balsamic Glaze

$16

Lobster Bisque

Crème Fraîche, Chives

$13
Steaks & Chops
USDA PRIME STEAKS
Filet Mignon

8 oz. $54

12 oz. $62

Bone-In Filet

16 oz. $89

Prime Ribeye

16 oz. $62

Bone-In Prime Ribeye

22 oz. per MP

Prime Strip

16 oz. $59

Bone-In Prime Strip

22 oz. per MP

Prime Porterhouse

24 oz. $87

Prime Tomahawk

32 oz. $130
Dry-Aged Steaks
45 Day Dry-Aged Prime Strip

16 oz.

per MP

45 Day Dry-Aged Prime Ribeye

16 oz.

per MP
Enhancements
Petite Cold Water Lobster Tail

$24

Seared Jumbo Scallop

$14

Gorgonzola Fondue

$8

Truffle Butter

$9

Oscar Style

$19

All of the Sauces

Housemade Assortment: Bourbon Peppercorn, Chimichurri, Horseradish Cream, Bearnaise

$12
Entrées
Seared Chilean Sea Bass

Crab Fried Rice, Black Bean Garlic Sauce

$50

Pan Seared Scallops

Seared Jumbo Northeast Scallops, Lemon Butter

$62

Sesame Crusted Ahi Tuna

Daikon Radish Salad, Wasabi Emulsion

$38

DEL'S JUMBO LUMP CRAB CAKES

Cajun-Lobster Cream Sauce

$52

Broiled King Crab (per pound)

Drawn Butter, Grilled Lemon

per MP

Broiled Lobster Tail

Carved Tableside, Drawn Butter, Lemon

per MP

Pan Roasted Salmon

Santorini Beans, Lemon & White Wine Butter, Tomatoes

$34

Roasted Half Chicken

Porcini Mushroom, Black Garlic, Grilled Lemon

$36

Surf And Turf Filet Trio

Filet Medallions Topped with Mini Crab Cake, Scallop, Jumbo Shrimp

$77

Double Bone Lamb Chops

Fava & English Pea Puree, Pistachio-Mint Chimichurri

$77

Roasted Cauliflower Steak

Roasted Mushrooms, Asparagus, Chimichurri

$30
Sides
Lobster Macaroni & Cheese

$23

Creamed Corn

Blistered Shishito Peppers

$15

Creamed Spinach

Smoked Bacon, Egg, Mushroom & Aged Sharp Cheddar

$13

Seasonal Asparagus

Lemon Confit Butter

$15

Caesared Brussels Sprouts

Crispy Prosciutto, Parmesan Cheese, Lemon Vinaigrette

$15

Roasted Wild Mushrooms

Trumpet, Maitake, Shiitake, Cremini

$15

Colossal Crab Fried Rice

Lump Crab, Scallions

$18

Potatoes Au Gratin

Smoked Bacon, White Cheddar, Leeks

$15

Loaded Baked Potato

$15

Truffle Twice Baked

Parmesan, Black Pepper, Fresh Shaved Black Truffle

$16

Château Mashed Potatoes

Hand-Mashed Russets, Scallions, Butter

$13
for two $215 | Upgrade an Entrée Choice to 3 oz Japanese A5 for $50
Entrée
6oz Filet Mignon

8oz Prime NY Strip

4 Jumbo Shrimp

4oz Petite Lobster Tail

2 Jumbo Diver Scallops

4oz Roasted Salmon
Appetizer
Caesar Salad

Wagyu Meatballs

Thick-Cut Nueske's Bacon

Shrimp Cocktail

Tomato and Burrata Salad
Sides
Creamed Spinach

Château Mashed Potatoes

Seasonal Asparagus

Creamed Corn
Dessert
Butter Cake

Strawberry Cheesecake

Chocolate Mousse
Hand-Crafted Cocktails
The Sidecar

Rémy Martin 1738 Accord Royal Cognac, Cointreau, Fresh Lemon Juice

$36

The VIP

360 Mandarin Orange Vodka, Pineapple

$17

Steakhouse Iced Tea

Tito's Handmade Vodka, Camarena Silver Tequila, Bacardi Superior White Rum, Bombay London Dry Gin, Cointreau, Liber & Co. Kola Syrup, Fever-Tree Distillers Cola, Fresh Lemon

$18

Fiery Ginger Mule

Wheatley Vodka, Lime, Ginger Beer

$17

Double Eagle Margarita

Calirosa Rosa Blanco Tequila, Cointreau, Lime, Agave

$20

Mile High

Branson Royal VSOP Cognac, Aperol, Amaro Nonino, Fresh Lemon Juice

$18

Crystal Margarita

Komos Añejo Cristalino Tequila, Patrón Citrónge Orange Liqueur, Lime Citrate, 24K Gold

$40

Old Fashioned

Bulleit Bourbon, Earl Grey Tea Syrup, Earl Grey Bitters

$18

Blood Orange Spritz

Belvedere Vodka, Aperol, St Germain Elderflower Liqueur, Blood Orange-Guava Barmalade, Fresh Lemon, Prosecco

$18

Bramble Rye

Ammunition Rye, Blackberry-Mint Barmalade, Fresh Lemon

$17

Hazelnut Espresso Martini

Ketel One Vodka, Caffè Borghetti, Hazelnut, Fresh Espresso

$18

Raspberry Smash

Bruichladdich "Classic Laddie" Scotch, Liber & Co. Raspberry Gum Syrup, St. Germain Elderflower Liqueur, Fresh Lemon & Mint

$18
Desserts
Coffee Toffee Bread Pudding

Vanilla Bean Ice Cream, Fresh Raspberries, Chocolate Pearls, Sticky Toffee Sauce

$13

Butter Cake

Butter Pecan Ice Cream, Fresh Whipped Cream & Caramel Sauce

$12.50

Strawberry Hibiscus Cheesecake

Raspberry Hibiscus Glaze, Fresh Strawberries, Strawberry Whipped Cream

$14

Lemon Doberge Cake

Six Layers, Lemon Buttercream Icing & Lemon Glaze

$13.50

Chocolate Mousse

Salted Caramel Chocolate Fudge & Miniature Chocolate Cookies

$12

Berries & Cream

Chef's Selection of Seasonal Berries & Fresh Whipped Cream

$11

Sorbet

Featured Seasonal Flavor

$11

Del's Delight

Nocello Walnut Liqueur, Crème de Cacao Chocolate Liqueur & Vanilla Ice Cream

$13
Champagne & Sparkling Wine
By the Glass
Moet Et Chandon

Brut, Rose', Reims, Champagne, France

Palmer & Co.

Brut, Reims, Champagne, France

"Jeio" by Bisol

Prosecco, Brut NV, Italy

Albert Bichot

Cremant de Bourgogne, Brut, Rosè, Burgundy, France

"Briccotondo" by Fontanafredda

Moscato d'Asti, Piedmont, Italy
White Wines
By the Glass
Sauvignon Blanc

Mount Fishtail, Marlborough, New Zealand

Sauvignon Blanc

J. de Villebois, Pouilly-Fumé Loire Valley, France

Pinot Grigio

Jermann, Fruili Venezia Guilia, Italy

Chardonnay

Gunlach Bundschu, Sonoma Coast, California

Chardonnay

Rombauer, Napa Valley, California

Chardonnay

Domaine Laroche, "St. Martin," Chablis, Burgundy, France

Riesling

Argyle Vineyards, "The Nuthouse" Willamette Valley, Oregon
Rosé Wines
By the Glass
Rosé

Chateau Minuty, "M", Cotes de Provence, France
Red Wines
By the Glass
Bordeaux Blend

Château Tour Bayard, Montagne-Saint-Émilion, Bordeaux, France

Cabernet Sauvignon

Del Frisco's, "Lot 1981 Reserve," Napa Valley, California

Cabernet Sauvignon

DAOU, Paso Robles, California

Cabernet Sauvignon

Canvasback, Red Mountain, Washington

Red Blend

Stag's Leap Wine Cellars, "Hands of Time," Napa Valley, California

Malbec

Trivento, "Golden Reserve", Luján de Cuyo, Mendoza, Argentina

Merlot

Milbrandt Vineyards, The Estates, Wahluke Slope, Washington

Pinot Noir

The Hilt, "Estate", Sta. Rita Hills, California

Pinot Noir

Cristom, Willamette Valley, Oregon

Pinot Noir

Eden Rift, Valliant, Central Coast, California

Red Blend

Chronic Cellars, "Sofa King Bueno", Paso Robles, California

Super Tuscan

Prelius, Della Volpaia, Tuscany, Italy

Petit Syrah

Michael David, Inkblot, Lodi
Father's Day Special
Chef's Feature

20 oz Prime NY Strip, Maitake Mushrooms, Sauce Bourguignonne

$80
Specialty Wine
DAOU "BODYGUARD" RED BLEND

$95